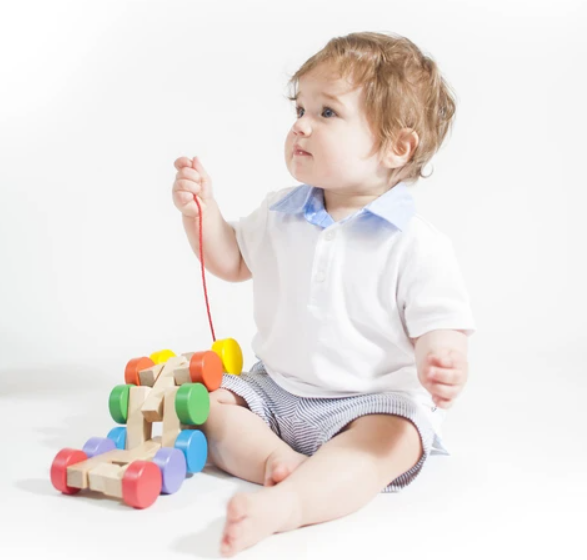 After your baby's first birthday, the cognitive development milestones start to come fast. Your child begins to walk, talk, interact with their environment, and explore how things work. Between the ages of one and three, your child sees the world from an evolving perspective, and with each interaction, they further their development. During this exciting time, parents can help guide their kids in their ongoing development, primarily through the kinds of toys they give their children to play with at these ages. Encouraging your child to learn through play means that the toys they use daily are specially designed to keep these developing parts of their brains engaged. 
What Are Some of the Key Development Milestones to Look Out For Two-Year-Olds?
As your child moves from their first year of life into their second and beyond, there are some critical cognitive milestones you should be mindful of going forward. Approaching their second birthday, kids should begin to understand differences in shapes, colors, cause, and effect, along with simple one-to-two step requests. As part of their ongoing development, their toys play an integral role in their lives. With the 12-24 month Building and Stacking Play Pack, Discovery Toys offers parents and their children the opportunity to have various toys that promote their ongoing cognitive development. With toys such as the Hammer Away! Motor Activity Toy and the Beginner Builder construction set, parents will have the toys available for their children to continue learning through play. 
My Child Just Turned Three: Now What?
Three years old is a critical time in your child's development. They're getting closer to preschool age and interacting with people outside of the immediate family regularly. This means that their sense of independence and ability to interact with their world grew immensely from their first birthday. The toys they play with should reinforce their problem-solving abilities, sorting skills, pattern recognition, and stacking different objects. With our Young Problem Solvers play pack, parents can tailor their child's play experience to emphasize dynamic play experiences with quality preschool learning toys.  
Doing All You Can To Help Your Child's Development
Your child's cognitive development can happen in what seems like the blink of an eye. One second you have a baby that you can hold for hours on end, and the next moment you have a toddler that is running around getting into everything. You want to ensure that you give them every chance to develop the skills they need for their life and one way to help comes in the form of the toys you buy for them. With Discovery Toy's diverse Play Pack options, you can provide your toddlers with the educational toys they need for their ongoing development. Browse through our inventory to find the packs that are right for your child today!
---