Our Story
Discovery Toys is the premier learning toy company dedicated to helping early childhood development through Play. A trusted brand for over 40 years, we specialize in premium quality, kid-powered learning products for children ranging from newborns to school-aged children. We also prioritize a play experience that provides children with the fundamental skills, curiosity, and passion that leads to learning success in their school years and beyond.  The company began when an early childhood educator, Lane Nemeth, first brought together a group of dedicated teachers, mothers, and parents to take on the critical topic of education for children through play. After selling to groups of eager parents in the home, Discovery Toys, the network marketing / direct sales company, was born. Generations later, we continue this tradition with the highest quality Learning through Play products in the market.
Our Mission
Discovery Toys helps kids learn and grow through play by offering the most outstanding developmental toys, books and games available. We offer a flexible, meaningful and rewarding income opportunity that allows individuals to make a true difference in the lives of children.

Contact us to learn more about our Income Opportunity.
Our Products
Discovery Toys products are designed with the understanding that children learn best through hands-on, kid-powered play, as attested over decades by Piaget, Montessori, Peter Gray, and many other child development experts. From birth to school age, children learn best through physically interacting with the environment and using all of their senses to build new knowledge. More recently, the American Academy of Pediatrics reports that child-directed play is fundamentally important for learning 21st-century skills, such as problem-solving, collaboration, and creativity. 1
DT combines multiple levels of learning in every toy, with safety and quality standards beyond the national standards. As many of our customers and Product Advisors can testify, a Discovery Toys product is not a typical educational toy that you can find at your local toy shop. Each Discovery Toys product incorporates multiple "Layers of Learning" to empower the child to grow and advance with the product. These "Layers of Learning" complement well the scaffolding approach to education, with parents or other adults encouraged through included activity guides to support the early childhood development of progressive skills and eventual independent learning.
Our team works carefully with our design and manufacturing partners to incorporate a unique play experience into each of our products, an experience that stimulates multiple centers in the brain simultaneously. This experience helps to hard-wire the processes the child will use to develop and master skills and to solve problems into their developing brain, including:
Early Reasoning
Motor Skills
Sensory Integration
Observation
Focus/Listening
Cause & Effect
Executive Functioning
Divergent Thinking
Social/Emotional
We also believe that playing with Discovery Toys products will instill curiosity, invite collaboration, and foster a love of learning. We hope to help each child develop fundamental skills and passion for future learning success and innovative thinking.
From the very beginning of our company, our product focus has been on the Process, not the Content. We believe it is more important for a child to learn the skills and processes he or she will need to be a successful learner in later years. Our approach has been validated with this 2018 recommendation from the American Academy of Pediatrics: Instead of focusing solely on academic skills, such as reciting the alphabet, early literacy, using flash cards, engaging with computer toys, and teaching to tests, cultivating the joy of learning through play is likely to better encourage long-term academic success. 2
The following are just some of the awards our products have earned:
Family Choice Award
Mom's Choice Award
Parents' Choice Award
Baby Magazine Award
Dr. Toy Top Toy Award
Creative Child Magazine Preferred Choice Award
Parenting Magazine Toy of the Year
Scholastic Parent & Child Teachers' Picks Award
Learning Magazine Teachers Choice Award
Oppenheim Toy Award
National Parenting Center Seal of Approval
iParenting Media Award
Autism Live Top Toy Award
Special Needs Community
The multi-sensory, layered learning approach incorporated into our products has proved beneficial to children and adults with special needs and learning challenges. For decades, physical, occupational, behavioral, and speech therapists have recommended Discovery Toys products to their client's families. Many of these therapists have joined the Discovery Toys family as Play Advisors, sharing and selling our products to others. We have a Special Needs Toy Guide available, with recommended products grouped by select skill categories.
Our products have proved especially attractive to therapists and families with children with Autism. The Princeton Child Institute helped us to develop a set of Autism Symbols that correspond with the specific type of learning each of our toys support. These symbols can be found in our annual catalog and in our online store to help parents select appropriate products to support early childhood development.
In the past couple of years, Autism Live has bestowed its "Top Toy Award" to a number of our toys and featured them on their online broadcast.

Contact us to learn more about our Autism and Special Needs guides.
Our Income Opportunity
If you're looking to earn extra income for you and your family, you can become part of a growing North American team that believes investing in our children is of paramount importance. From Day 1, our Discovery Toys Play Advisors have made 25% on every product sold, with the opportunity to make more! Hundreds of thousands of families across North America have yet to experience play with Discovery Toys products, and we can use your help.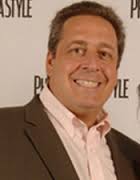 Jerry R. Salerno
"We believe in the POWER OF PLAY, and we are looking for people like you- passionate about making a difference in the lives of children by playing a role in developing and building blocks for creative thinking and learning success, all while earning an income!"

Contact us for more information about joining the Discovery Toys team.
Our FREE PRODUCT Offer
Host a Purpose of Play Party, share the Purpose Of Play, and earn FREE products! Gather friends, family, and community members to learn valuable learning tips for our children. You can enjoy some fun activities while earning FREE and HALF-PRICE educational products. The more kids you help…the more you can earn!

Contact us for more information about Hosting a PoP Party.
Our Advisors
We have continuously benefitted from the advice and support of these incredible women who work tirelessly in their respective fields to support the healthy development of all children.
Georgia Bozeday, EdD
Director of Educational Services at Rush NeuroBehavioral Center, Adjunct Instructor at Northeastern Illinois University
Maria Marinakis
Founder of 10-Minute Parenting, Author of Parenting Infants & Toddlers Without Going Nuts, Creator of Busy2Balance Breakthrough program
Jennifer Jones, PhD
CCC-SLP, BCS-S, C/NDT, Speech Language Pathologist
Our Causes
The company participates in charitable activities through our efforts at both the individual team member level and the corporate level. As a proud partner of Toys for Tots, Discovery Toys has donated over $2,500,000 worth of toys to the program to date.
Our growing annual DT Easter Basket Program has brightened the lives of many children in need across North America. Play Advisors identify local organizations (shelters, hospitals, etc.) who can benefit and recruit sponsors to contribute funds and items to help fill hand-wrapped gift baskets. Over 4,000 baskets were distributed this past Easter through the efforts of team members across North America. Through these efforts, families in need across the continent are able to benefit from rich learning through play with the help of our products.
Discovery Toys also hosts the North American Preschool Educator of the Year award program, honoring the underappreciated professionals who serve a critical role in helping young children build a solid foundation for early childhood development and learning success – Preschool Educators. Nominations are open to any full-time teacher or organized group of teachers. The top 5 winners receive a cash prize, free toys, and a mention in our press release.

Contact us for more information about our North American Preschool Educator of the Year award or our DT Easter Basket program.
Our Team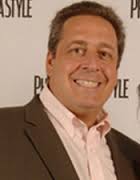 Jerry R. Salerno
CEO of Discovery Toys
"I would like to personally welcome you to Discovery Toys, where you will find the highest quality learning products geared toward developing the fundamental building blocks needed by children to spark creative thinking and to attain learning success. Together, you and Discovery Toys can help set the foundation for the children in your life to be fully prepared to make a positive difference in the world they will inherit."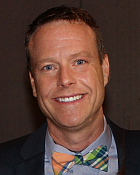 Jim Myers
COO of Discovery Toys
"We invite you to become part of a growing North American team that is fueled by an uncompromised belief that investing in our children is of paramount importance. As a Discovery Toys Educational Consultant, you can earn an income AND spend time with your family AND make a real difference for children and families everywhere. Check us out."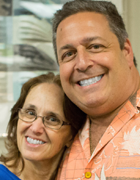 Cindy Fredrickson
Director of Operations
"Where else can you host a play party or a game night with family and friends, have a blast and earn free products? Our products are enjoyed by children and adults of all ages. So if you like to host get-togethers, check our generous Host Rewards program."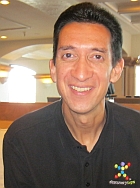 Jim Garber
Senior Product Manager
"We believe in the power of play!" We design our products to be kid-powered and to delivery multiple layers of learning. A Discovery Toys product also invites and fosters parent interaction. Spending quality time with the children in your life is paramount and priceless. So why not make that time fun and educational with Discovery Toys."
.
Contact Us
We extend to you our sincere gratitude for taking an active role in the education and early childhood development of your child(ren) and for considering enhancing their learning experience with Discovery Toys® Learning through Play products.
Our products are available through our independent Play Advisors in the United States and Canada. Our Play Advisors are trained to help you select the appropriate products for the children in your lives. They will be standing by to take orders, share the Discovery Toys income opportunity, help you plan a party or event, and answer any questions you may have.
Contact us to find a local Play Advisor or for more information. We'll do our best to respond within 48 hours. We can be reached at 800-341-TOYS (8697), and our Home Office Staff is available Mon-Fri 7:00 am-4:30 pm PST
1 & 2 The Power of Play: A Pediatric Role in Enhancing Development in Young Children, Clinical Report, American Academy of Pediatrics, August 20, 2018.