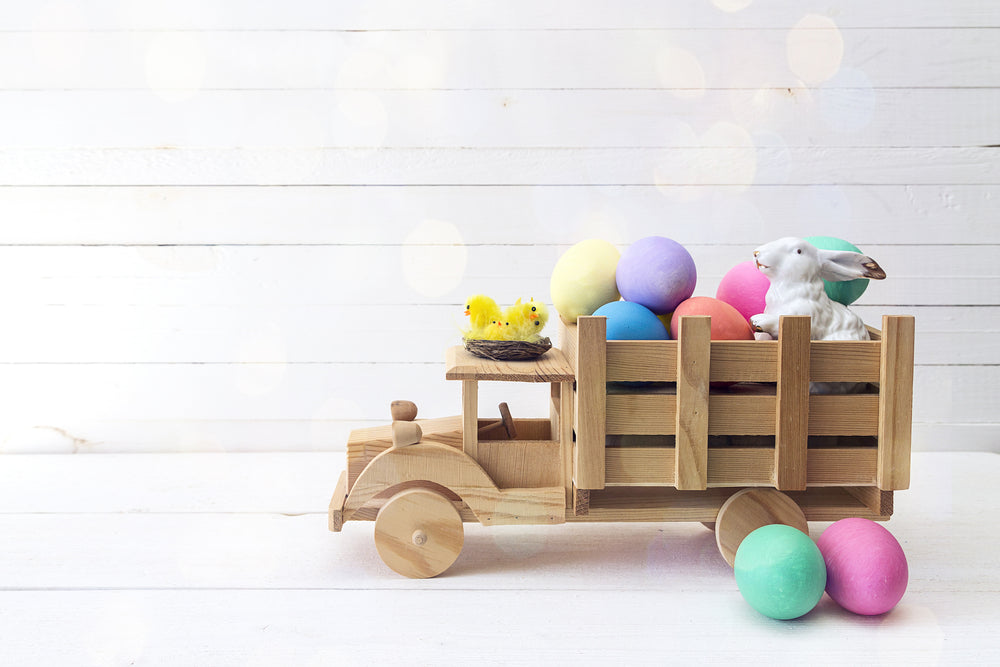 In the pantheon of gift-giving and candy-focused holidays, Easter doesn't get the same attention that Christmas, Halloween, and Valentine's Day command. What started as a German tradition has spawned a candy and toy-filled holiday of springtime joy. Most of the time people will immediately associate Easter with outdoor egg hunts, and they'll try to remember where they hid every last egg. However, according to traditions, the Easter Bunny doesn't stop at bringing candy-filled eggs and orchestrating scavenger hunts; he'll leave small gifts for children as well. Instead of falling into the trap of filling baskets with throwaway or electronic gifts this coming Easter, use it as a time to emphasize the importance of well-made brain toys for your toddlers. 
It's A Holiday Tradition
Easter baskets have been a mainstay of the holiday for generations. The Easter basket is as synonymous with the Easter Bunny as Santa's sack of toys is with Christmas. As your children get up on Easter morning, they come down the stairs, anxious to grab their baskets and ultimately start the scavenger hunt for all the hidden eggs and other Easter surprises. Easter gifts can range from the simple stuffed Easter bunny to outdoor active playthings like Bubble Chopper to logic puzzles like Mindo Puppy that encourages children to test their problem-solving skills. 
Toys for All Ages
Parents might think that their children will outgrow Easter gifts at a certain age and focus exclusively on the candy. While that may be true in some cases, with Discovery Toys, you can find Easter gifts for children of all ages and emphasize different things in each age group. Like when you are buying toys for 5-year-old boys and girls, you want to get them something that challenges their developing skills and keeps them engaged in their playtime. With toys such as the Explore It! Handheld Microscope and Search Wiz, you can encourage your child's natural curiosity and have them continue to experience the world around them without looking through a digital device. For older children looking for more challenging puzzles, Kanoodle Genius and Mosaic Mysteries can provide that suitable avenue for children to learn. 
Think you're ready for Easter? Put your skills to the test with our quiz!
While the Easter holiday remains more attributed to the candy and egg hunts, you can embrace the gift-giving aspects and use it as another opportunity to give your children the gift of educational toys. Browse through the Discovery Toys inventory to find your children's next favorite Easter toy today!
---