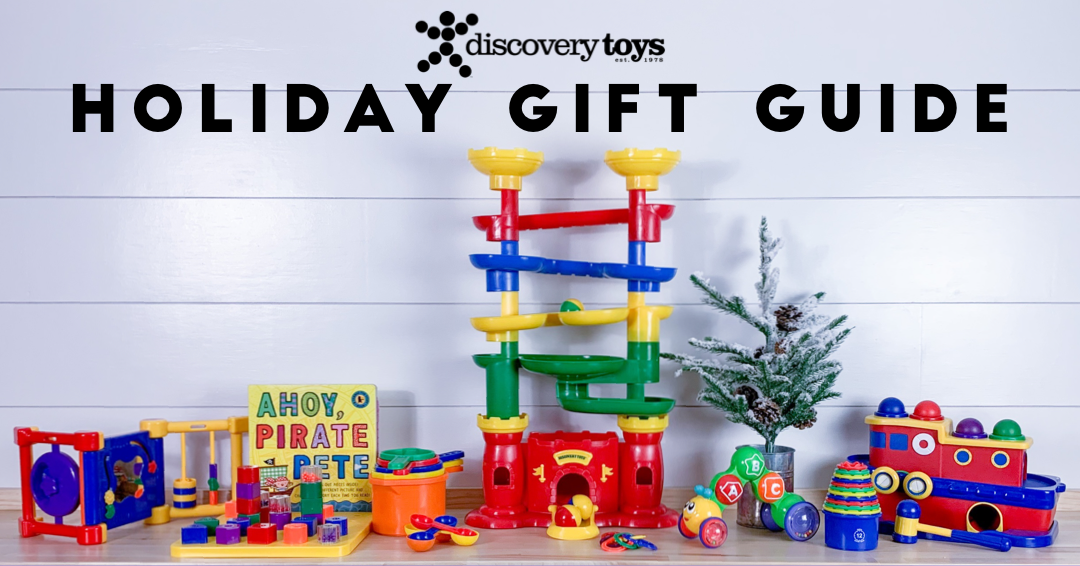 Buying toys during the holiday season is a time to give your child something that brings a big smile to their face upon unwrapping. However, finding the right toys that inspire awe and create lasting memories for children continues to challenge parents and extended family members alike.
Studies have shown that children learn best through free, unstructured playtime, which allows them to think creatively, develop narratives, and build the skills they need to achieve success later in life. However, with the rise of technology and digital media, an increased emphasis on academic learning, and the urge to enroll children in an abundance of organized activities, children today have much less time for unstructured play. They often find themselves in front of screens that may fleetingly hold their attention and do not offer the same kind of personal development that free-play time offers.
Gifting children the right toys to help facilitate and foster the benefits of free play is critical for their growth and keeps the joy of unstructured playtime alive and well. With the help of our holiday toy guide, we can help you find the perfect presents for your child that will brighten their entire holiday season.
How Do I Know What the Right Toy Is?
With holiday toy shopping, you want to find toys you provide ample opportunities for unstructured play. How can you tell that a toy such as Castle Marbleworks® is a quality toy over the popular flavor of the season? You want to find toys that can stimulate multiple parts of children's brains, encourage children's agency in their play, and create opportunities for high-quality playtime — and, of course, can light up their smile when they see it for the first time.
What Makes A Toy A Quality Toy?
This question is less about the toy's quality and more about what kind of play experience the child has while playing with the toy. When a child plays with a toy like the Stacking Owls, they are challenged to think creatively about how they want to arrange the owls by stacking them — vertically, horizontally, numerical order, or whichever direction their mind takes them. This interactive problem solving allows children to explore their creativity while developing critical skills and concepts they will need later in life.
Gives Children Choice
A toy such as Tactile Sand gives children the chance to utilize their imagination and creativity to create things with their hands. For the parents out there worried about the sandy cleanup, no need to worry! Tactile Sand isn't sticky, doesn't require water, and provides endless chances to build a full sensory play experience.
Open-Ended Play
One of the downsides to toys based on an entertainment license is the tendency for children to place restrictions on their play. If a child gets a toy from a specific show or movie, they are less inclined to develop their own stories and worlds. They're far more likely to stick to the storytelling and play structures inherently associated with the property.
While there are branded and licensed building sets out on the market, something like Connectix allows children not to be tied to one particular way of building a narrative and playing. They can choose from a seeming never ending variety of structures with the magnetic pieces and let their imaginations flow freely.
Gets Them Out From in Front of the Screen
One of the dangers of letting young children spend too much time in front of screens stems from the potential to stunt crucial skills and development. As children interact with various digital media forms, they miss out on chances to explore their creativity and further develop their social, physical, and cognitive development. A toy like Tricky Fingers gives children a way to work on their problem solving, pattern recognition, spatial relationships, and hand-eye coordination in ways that get lost in digital media. 
This holiday season, it is essential for you to focus on the quality and development benefits of the toys you buy for your loved ones. Focusing on how toys encourage children to learn through play has been one of the best ways for children to improve their skills as they mature. From toddler toys such as Go-Go Caterpillar to toys for five-year-old boys and girls such as the Marbleworks Grand Prix, Discovery Toys has various toys that can inspire awe, wonder, and kindle the spark of learning through play in your children this holiday season! 
---